Ancientways Shamanic Training and Healing
Seek not to follow in the footsteps of the Ancients...
S
eek instead what they sought.
About Chris Davidson
Ancientways was organized by Chris Davidson in 2000 and is managed out of her mountain home. Sessions are provided for those who want strong spiritual connection and personal balance as well as for those who have a passion for helping others through direct connection with Living Spirit and the Spirit Helpers.
Chris Davidson has been a professional shamanic practitioner for more than 25 years, and is a lifelong follower of mystic and spiritual pathways. She was born with gifts that have been developed and refined over many years She has an early spiritual education with traditional religious institutions.
Chris has facilitated countless Shamanic Journeys, supporting people in building strong relationships with the Living Spirit and the Spirit Helpers through Shamanic Journeying.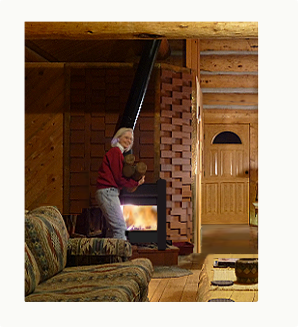 She is a shamanic mentor uniquely seasoned in the many ways Living Spirit provides wisdom, healing and assistance through the Spirit Helpers. Her passion is to support others in accessing this powerful and unique resource in their lives.
When Chris first discovered shamanism in the early '90's it felt deeply familiar. Since she was very young she had been using shamanic terms and following shamanic practices without knowing what it was - or why. When she read her first article on shamanism a whole new world opened up for her. She was home.
Back then there were only three shamanic books she could find. One was a dry academic book, another light and fluffy, and the helpful book Soul Retrieval by Sandra Ingerman. There were very, very few shamanic teachers.
Chris was guided by Spirit and her Helpers to move to the Colorado mountains - with no job awaiting, no clear purpose, and no community. As she delved more deeply into shamanic practices (including a few workshops with the fledging Foundation for Shamanic Studies), the longing to find a teacher became overwhelming. And yet her guidance was consistently "no."
It turned out her Helpers wanted to teach her directly. She was to be in the mountains, away from the distractions of regular life and away from the influence of shamanic teachings that were not a part of her unique path.
The Direct Listening approach began to unfold from a vision given to her by her Spirit Helper. In the vision her Helper raised the hood of a car. He said, "Think of this as a metaphor for helping others. You could spend many years learning to fix this car and keep it running smoothly. How to change the oil, adjust the transmission, fix the alternator."
"Or you could learn how to hold the hand of a master mechanic who already knows what is needed and can show you how to best address it. You will not live long enough to learn to do both well. Which do you choose?"
She chose to hold the hand of a master mechanic (metaphor for the Helpers).
The Spirit Helper approved. "This is about not relying on your own ideas or on various shamanic techniques. It is about relying on the Helpers' wisdom. These are two different paths."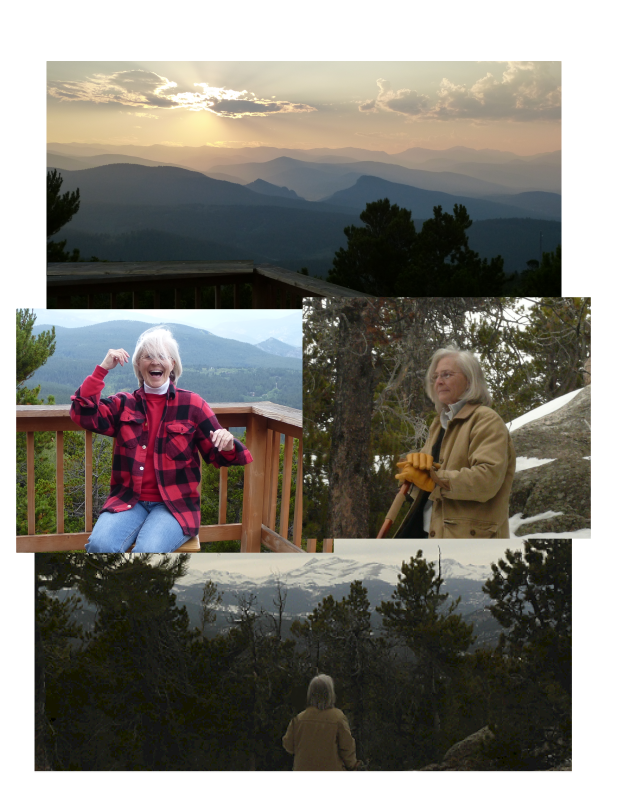 Then he said, "The Helpers' insight is powerfully effective and requires only that you listen. However, this path is very challenging. Learning to listen at this level takes time.
Also, are you willing to follow the guidance you receive even when you don't know exactly how it will help? Are you willing to follow guidance even when the value of it doesn't make sense to you at the time?"
"It will take focus and patience to learn to listen well and get to know the Helpers deeply and warmly. And even more patience and time to become completely confident trusting our wisdom."
"This path means that the less capable you feel, the more capable you actually are. The less you 'know,' the less you'll try to manage things. You look to the Helpers' wisdom, who always know what is needed at any given time. You develop the ability to trust us to show you the way."
"We know what is truly needed. We also know the best order to present insights for someone, and even how to phrase things so it will be most effective for each individual."
Since then, the complete focus of Chris' life and work has been developing clear confidence in the Helpers' wisdom rather than focusing on various approaches and techniques. Within all her personal shamanic support work and trainings, this is the essence of her approach.
Years ago Chris traveled the country teaching people how to do the Shamanic Journey and providing facilitated support for individual Journey sessions. She witnessed first-hand the many different ways each person's Helpers interacted with them as she facilitated different individuals in their personal Journeying. She became acquainted with many Helpers, learning to embrace and support each person's process, welcoming each person's Helper, and adjusting to each need and each Helper's approach each time.
Then the time came when her Helpers encouraged her to begin providing distance sessions. In spite of misgivings but following her guidance, she discovered that with appropriate preparation it is as effective as in-person.
Some years later her Helpers recommended that she begin offering trainings. She taught the Shamanic Journey by tailoring the process to each individual, listening to the Helpers carefully throughout the process. Many times the other person's Helper would interact with Chris directly.
And from there came the guidance to offer lengthier trainings. She began showing others how to listen carefully to their Helpers for life navigation, while helping others shamanically, and also when providing assistance within a non-shamanic service vocation.
The learning process has been long and very fulfilling. As Chris encourages others to see their Helpers as their primary teachers, she also has followed the path of recognizing her Helpers as ambassadors of the Living Spirit and the teachers she was truly seeking. As her Helper originally told her, this approach is not quick nor simple. Learning to rely on the powerful wisdom of the Helpers instead of structured techniques takes time and patience. And being comfortable with listening rather than 'knowing' is an ever-deepening process.
Read a feature article written about Chris Davidson in the Boulder Daily Camera Newspaper
Teleclass Topics Coming:
Deepening Your Solo Journey Experience
Bonding with Your Primary Guide
Guidance Inside and Outside of Journey Space
Power Animal Medicines
Journeying Red Flags
Classic Journey Signals and What They Mean
Omens, Signs, and Wishful Thinking
When Christ Joins the Journey - Really?
Angels, Guides, Ancestors, Power Animals
About Distance Shamanic Sessions:
There is no loss of energetic support and presence through distance shamanic sessions. In fact there is often a deeper connection. This is because interaction by voice and energy is often stronger without the distraction of the physical. It is important to have privacy for your session and to schedule at least 15 minutes to relax and prepare. A time for integration afterward is also important. A quality telephone headset is a very good idea but not crucial for single sessions or short series. Please note that ear buds (without mouth microphone) as well as speaker telephones do not carry the energetic qualities needed for this work.
After you've explored the different information and associated costs on the website you're welcome to schedule a 15-minute telephone conversation with Chris Davidson to see if this work feels right for you (please note that this cannot be a shamanic session, which requires formal preparation).