Direct Listening
™ Certification Program is a distance program crafted for a home study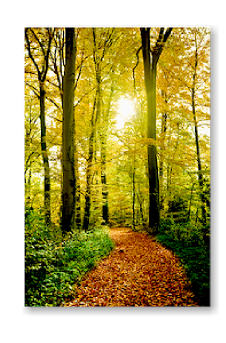 environment where individuals can pursue their training with flexibility. Weekly classes are one-on-one by telephone. Local students may arrange occasional in-person sessions.
For those who are interested an Intensive Mentorship Year with Chris Davidson (which has a different focus), please see below. Each of the year-long programs have a cost of $2,400 (please contact Chris directly if payment arrangements are requested).
Certification
training is designed to deepen your unique gifts as you become seasoned in receiving direct insight from your Helpers as you assist others.
Chris Davidson provides foundational facilitation and support. However your primary Teachers during this training process will be your Spirit Helpers. Your Spirit Helpers know what you need - and in what order - for your best seasoning and maturing in order to assist others well.
Supported by Chris Davidson you'll develop a warm and clear relationship with your Helpers and move forward in a way that's best suited for you.
These longer term trainings begin with a single Wisdom Gathering session. Assuming all feels appropriate to continue, the single session is folded into a 4-session series. From there, movement is into the long term training. (As long as movement into long term training occurs without a break, costs of the earlier sessions are folded into the certification training cost).
For more information about meeting times, preparation, what to expect, etc., please click here.
P
lease note that shamanism is not an institutional government-approved vocation which means the cost of these trainings is not tax deductible.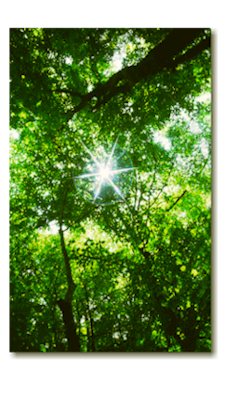 Direct Listening
™ Initial Year
The Direct Listening
™ approach was developed by Chris Davidson and her Spirit Helpers. This approach focuses on learning how to hear clearly and respond capably to your Helpers' guidance as you assist others.
The Spirit Helpers know each person's exact needs and how to best address them. As your Helpers to lead the way, you'll assist others in profound sessions.
During this training you'll experience intense personal growth. Your own experiences with the Helpers will form a solid foundation for your confidence in their wisdom.
C
ertification is Direct Listening Shamanic Practitioner. Classes are by telephone 2 times monthly with additional solo practice. Cost is $2,400. An initial 4-session series is needed before entering this program. (When the program is entered immediately after the 4-session series, the series is folded into Certification Training).
Focus Training
Focus Training is in addition to the year certification program. You may take one Focus Training (see descriptions below) or all. Classes are 2 times monthly by telephone with additional solo practice. Each Focus Training is 6 months and cost is $1,350 each.
Community Shamanism
This training is about supporting your community. You'll practice leadership roles such as conducting group gatherings and rites-of-passage. Advanced certification is in Direct Listening
™ Community Shamanism.
Shamanic Arts
Shamanic Arts is for those who are drawn to sacred tool making. You'll become skilled in creating prayer bundles and other tools to help others in their spiritual practice. And you'll learn how to imbue these tools with sacred presence. Advanced certification is in Direct Listening
™ Shamanic Arts.
Shamanic Healing
This program is for those who have a passion for working with individuals. This builds on the practices of the initial year, deepening your capabilities for functioning in harmony with your Helpers as you assist others on a one-on-one basis. Advanced certification is in Direct Listening Shamanic Healing.
Shamanic Mentor Training
Shamanic Mentor Training develops your seasoning in interacting with many different Spirit Helpers (yours and others') as you support others in interacting with the spiritual world. Advanced certification is Direct Listening
™ Shamanic Mentoring.
Intensive Mentorship Year with Chris Davidson
Shamanism today is a unique interweaving of old and new. Modern-day shamanic practitioners offer healing work through spirit world journeys, energy healing modalities, herbalism, etc. Some are in service through teaching, working in medicine, hospice care, life coaching, art therapy and other vocations.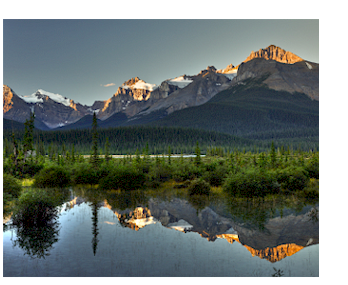 In answer to the calling for shamanic practitioners to know the ways of old as well as to provide assistance in today's world, Chris Davidson is offering an intensive mentoring program. This program is for dedicated, passionate people who have some experience with their own shamanic path, but wish to further their training and understanding. This is a distance year-long program designed to be tailored to fit the process and unique growth of each individual.
This distance program has an open approach that emphasizes seasoned spiritual companionship. It is for those seeking to deepen their life and work in Spirit. Sessions are led by Spirit and the Helpers to address what is uniquely needed for you to mature in your gifts and move in harmony with Spirit throughout life and within your chosen vocation. (Please read Dedication Prayer)
Prerequisites:
Have received and reviewed the free online Journey class
A working ability to Journey
A clear understanding of the role shamanism plays for you and a yearning to deepen its role
A solid commitment to following your shamanic path
The willingness to commit to a dedicated and rigorous mentorship program
Cost is $2,400. Meeting times are by telephone two times per month (some flexibility is anticipated). Additional independent Journeying is required. This mentorship program is l
imited to a few individuals.
If you are interested in learning more, please email for an application packet (
you can review it online here
). After receiving and reviewing your application Chris will contact you to set up a phone interview. Please feel free to email with any questions.