Ancientways Shamanic Training and Healing
Private Personalized Distance Shamanic Sessions
"Seek not to follow in the footsteps of the
Ancients. Seek instead what they sought."
Ancientways is nestled high in the Rocky Mountains just west of Boulder, Colorado (pictures are the front yard).
Whether you're seeking training, healing, or shamanic support you'll find a range of programs to assist you.
Shamanic practices create a strong bond with the Living Spirit, your Spirit Helpers, and Earth. As these relationships are more fully nourished you'll be able to walk your highest path.
Shamanic sessions are one-on-one by telephone with mentor Chris Davidson. Your journey in Spirit is tailored to fit you. Your process will be as individual as you are.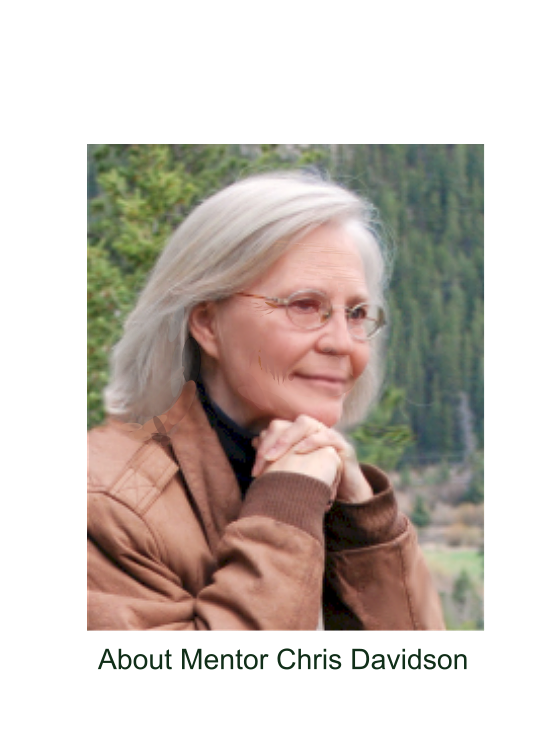 Wholeness and healing are important, whether your focus is on helping others or supporting your own well being. A Four-Session Intensive invites the Spirit Helpers - ambassadors of Living Spirit - to help you in your personal process.
Soul Retrieval is another avenue for moving forward in balance. This life-changing work recovers lifeforce that has "checked out" due to painful experiences.
When you struggle with challenges in life, Wisdom Guidance offers foundational clarity. The Spirit Helpers help you navigate well.
Support Mentorships are for those who wish ongoing mentoring in their shamanic practices for personal deepening or as they assist others.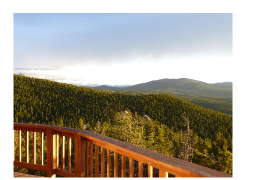 Deep in the center of our beings is an instinctive, natural awareness of the spiritual world. The practice of Shamanic Journeying nourishes this core connection and also gives you a solid framework for interacting directly with your Spirit Helpers. This individualized distance training deepens your capabilities in the way that is most effective for you.
Intensive Mentorship is for those who wish to interweave the benefits of shamanic practices within their current vocation (therapist, hospice, life coach, and many others.). This intensive program helps you mature in your gifts and deepens your ability to effectively assist others.
This distance program has an open approach that emphasizes seasoned spiritual companionship. This is a year-long mentorship.
Shamanic Practitioner Training
This distance year training is for those who are drawn to assist others directly through shamanic approaches. It is tailored to fit your personal process and gifts and is a time of intense growth and steeping in the richness of shamanic ways.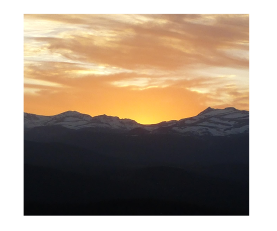 Shamanic Lifeway Spiritual Training
Lifeway Training deepens your spiritual gifts, nourishes warm connection with your Helpers, and helps build a vibrant bond with Living Spirit. These powerful Shamanic Journeys build on each other for an intense transformational process. Each theme may be addressed in a four-session series. Or certification as Lifeway Spiritual Mentor is for those who choose the full year program.
"Working with the Helpers helped me make the changes I wanted in my life." F.Schleicher M.A. Certification
"This work has made this one of the most profound years of my life." M.Coonelly PhD Psychology Certification
"This training accelerated my personal and spiritual growth." D.Matlock. M.A. Environ. Ed. Certification
"This work continues to be the most significant in my own personal deepening in Living Spirit as well as for
the dear ones I'm in process of helping." J.Calvert, Ed.D LMFT Therapist Certification
I found the work with the Helpers to be very gentle and with laser-sharp accuracy. It helped me access my own inner navigator and bring balance into my other work. AF, South Korea
I feel like I'm making so much progress and gaining clarity day by day, thanks to the Helpers giving me strength and wisdom. SJ, Germany
I continue to be astounded at this process with my Helper. It's so positive, so beneficial. It's the best thing that's happened in my life. SV, Minnesota
I love these sessions with teachings that are bigger than myself, that have answers to life's deepest questions. SO, Michigan
This has been a powerful and healing experience. I can't tell you how much it has meant. CT, Montana
Getting to know my Spirit Helpers has been life changing. SH, Australia
This is the kind of deep, authentic work that I've been looking for, for a long time now. LW, Colorado
I very much enjoyed the session. This is gifted teaching. TK, France
My first Journey was an experience beyond words. Very opening and healing. AP, Colorado
.
Thanks for the wonderful session. It was heartwarming as well as an eye-opener. SM, New York
---
About Distance Shamanic Sessions:
There is no loss of energetic support and presence through distance shamanic sessions. In fact there is often a deeper connection. This is because interaction by voice and energy is often stronger without the distraction of physical appearance and energy. It is important to have privacy for your session and to schedule at least 15 minutes to relax and prepare. A time for integration afterward is also important. A telephone headset is a good idea if you happen to have one, but not crucial for single sessions or short series. The Plantronics M175 headset is recommended as many are not good quality. Please note that Blue Tooth headsets as well as speaker telephones do not carry the energetic qualities needed for this work.
After you've explored the different information and associated costs on the website you're welcome to schedule a 15-minute telephone conversation with Chris Davidson to see if this work feels right for you (please note that this cannot be a shamanic session, which requires formal preparation).

© Chris Davidson 1998-2019 PO Box 865 Nederland CO 80466 (303) 642-1460 All Rights Reserved
Shamanic Training Programs and Shamanic Practices for healing, insight, and growth