About Spirit Helpers
The Highest Light - Living Spirit - Creator - Source - God - has provided us with much assistance. These are Earth energies, Celestials, Wisdom Elders, Angelica, Power Spirit Animals, and others who honor the Living Spirit by helping us on our earthwalk.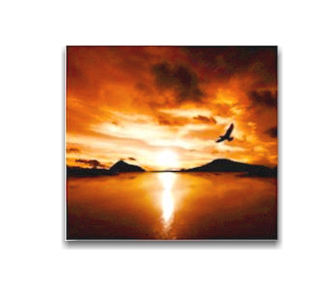 Shamanism recognizes the healing support of these Ambassadors of Living Spirit and welcomes their assistance.
One of the clearest avenues for receiving wisdom, support, and healing from the Spirit Helpers is through the Shamanic Journey.
When we Journey, our first goal is to build a warm connection with our personal Spirit Helper. She or he will guide you through your Journeying process safely and will craft your experience in a way that gives you the best possible assistance.
Your personal Helper knows you very well and has most likely been with you since birth. You can think of him or her in a similar way as many tend to think of a Guardian Angel.
The Spirit Helpers' understanding of you is complete. They know what you most need, and how to best help you walk on the earth. They're aware of your gifts and reason for being here. And they offer skilled assistance to support you in moving forward clearly on your path.
Our Helpers always point to the Highest Light, with the goal of supporting us in our highest connection with Spirit. They provide clarity, wisdom and healing so we can move forward in life in the best possible way.
When you have an ongoing connection with your Helpers you'll be able to receive lifelong guidance, healing, support, and great wisdom. You'll have the ability to navigate with clear perspective and fulfill your highest destiny. And you'll find your spirit soaring as you walk the Earth with balance and clarity.
About Distance Shamanic Sessions:
There is no loss of energetic support and presence through distance shamanic sessions. In fact there is often a deeper connection. This is because interaction by voice and energy is often stronger without the distraction of the physical. It is important to have privacy for your session and to schedule at least 15 minutes to relax and prepare. A time for integration afterward is also important. A quality telephone headset is a very good idea but not crucial for single sessions or short series. Please note that ear buds (without mouth microphone) as well as speaker telephones do not carry the energetic qualities needed for this work.
After you've explored the different information and associated costs on the website you're welcome to schedule a 15-minute telephone conversation with Chris Davidson to see if this work feels right for you (please note that this cannot be a shamanic session, which requires formal preparation).